Make choice of sled stroller
1516
24 January, 2020
Of course, winter is a gorgeous, magical time of the year. For the parents with small babies, however, it may be quite stressful. We often ask ourselves: how do we get our kid over the ice fields and snow drifts in a pram? Of course we can put him or her into a sled, but then how would you protect them from the snow and the cutting wind? How do we make winter the time of wonder and joyful discoveries for the children and an active period, just like any other for the parents?
The sled stroller appeared at the kids' transport market only recently, but has already become a hit. Let's take a closer look at its design and advantages.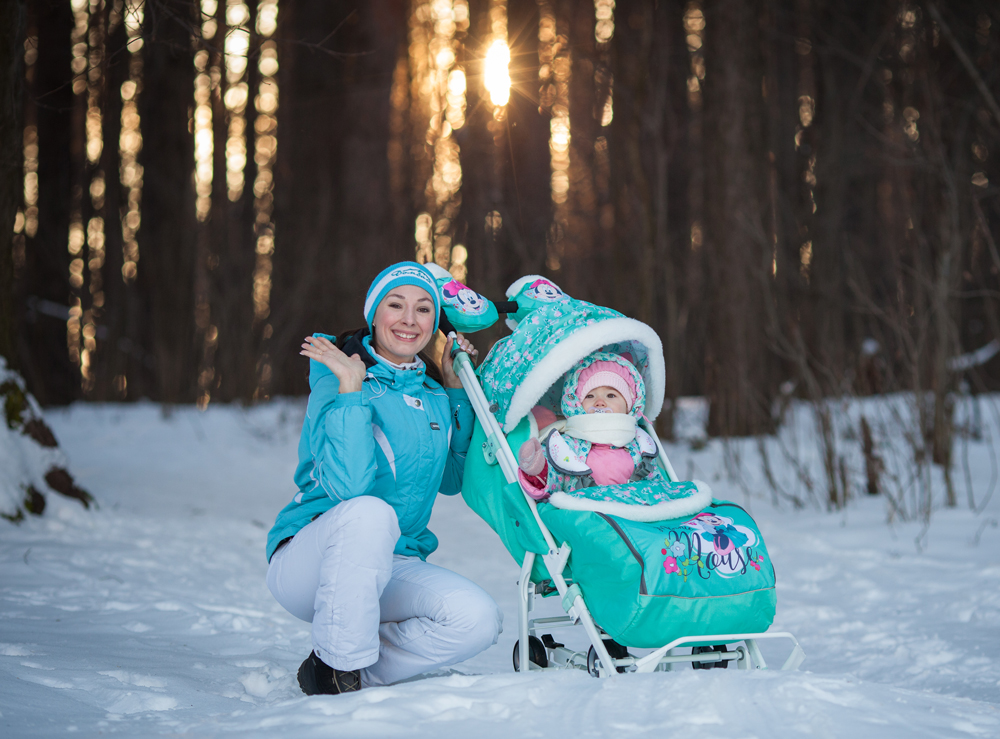 What is a sled stroller?
The very name makes it clear that it's a cross between a classic sled and a comfortable baby stroller. From the former it inherited its wide, convenient runners. Some models have additional wheels that make it easy to roll the stroller along the road. You can switch wheels for runners quickly and easily, without taking the baby out. The traditional stroller gave the sled its soft, comfortable seat, the adjustable back, the visor and rain protection, the leg cover, the safety belt and the long, convenient handle.
Advantages
A sled stroller is easy to handle. Its design combining runners with wheels (in most models) ensure that the sled could easily deal with the roads that are both snowed over and cleared (or mostly cleared) of snow, so you don't have to carry it or take the baby out.
A sled stroller's relatively small dimensions ensure that they don't take up much space. That is especially important in public places, vehicles, elevators, etc. In addition, most sled strollers are foldable making them even easier to move and store.
A sled stroller is comfortable for both the baby and the adult handler. A soft padded seat with an adjustable back a step and a protective visor, as well as the insulated leg cover ensure that the little one feels cozy and protected from cold and icy wind. The adults will love additional fixtures indispensable when taking a stroll outside in winter.
A sled stroller is convenient and safe for winter walks outside. The baby sits high up and can see every interesting thing during the walk. To prevent little ones from falling out accidentally, all sled strollers come equipped with safety belts and many models – with safety bumpers.
A sled stroller is colorful and stylishly made. All modern sled stroller models are brightly colored and easy to notice, and come equipped with a light-reflecting features, so they attract attention on snowy streets even at nighttime. Many models also come equipped with stylish additional fixtures.
There is only one drawback worth mentioning: a sled stroller should not be used for sledding downhill. For that, however, there are many modern and convenient snow scooters and snow tubes!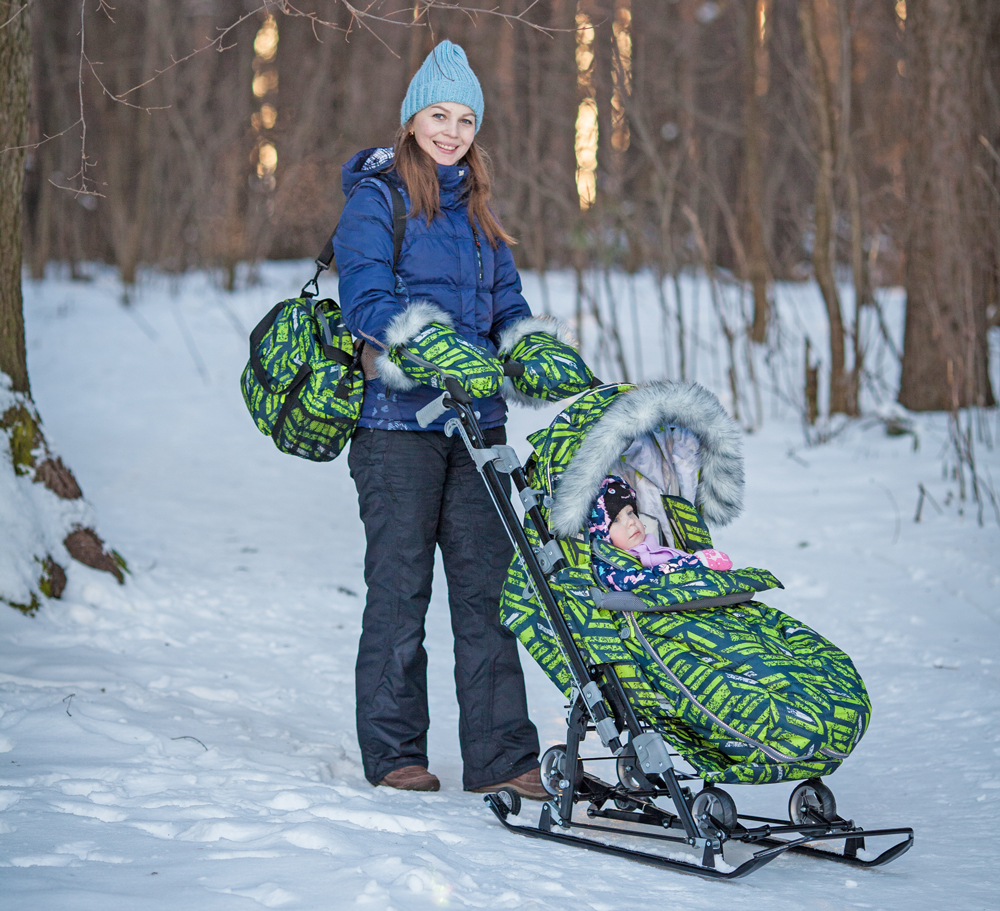 1516
0
24 January, 2020